Mar 2 2010 By Chris Musson
BBC TV host Kristian Digby was found dead at his flat yesterday.
Police sources said the To Buy Or Not To Buy presenter's death was "unexplained".
The gay 32-year-old was pronounced dead at his home in Newham, east London, after an ambulance crew were called to the scene.
A Scotland Yard spokesman said: "Police were called to reports of a body of a man in his 30s.
"Ambulance services attended and life was pronounced extinct.
"Next of kin were informed and we await formal identification.
"There will be a post-mortem at noon at East Ham mortuary."
Digby, a property expert, worked on a string of shows including Double Agents, Living In The Sun, House Swap and Buy It, Sell It, Bank It.
He was found at 7.45am and relatives have been informed.
Kristian's agent and friend Jo Wander said: "I am devastated by the loss.
"He was a lovely guy and a very talented presenter and director.
"I will miss him hugely and my thoughts at this time are with his family and his many friends. He will be sorely missed."
A BBC spokesman said: "Kristian was a much-loved and talented presenter for BBC Daytime.
"He brought a real sense of energy and warmth to all the shows he presented for us.
"Our thoughts are with his family at this very difficult time."
Digby, who was born into a family of property developers, was also a film director.
His short film Last Train To Demise won the Melbourne Film Festival best student film in 1998 and Words Of Deception won him a junior BAFTA in 1997.
A neighbour of Digby's last night described the presenter as "a nice chap".
The man, who did not wish to be named, said Digby had lived there for a number of years and he would see him from time to time.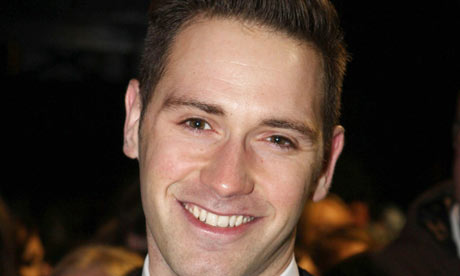 Another talented young person gone ..
very sad .